As a generation, Gen Xers have never exactly been known as joiners, so small group travel may not be the first kind of travel that comes to mind when you begin planning. However, small group trips may be something worth considering. Here are a few reasons to give it a closer look.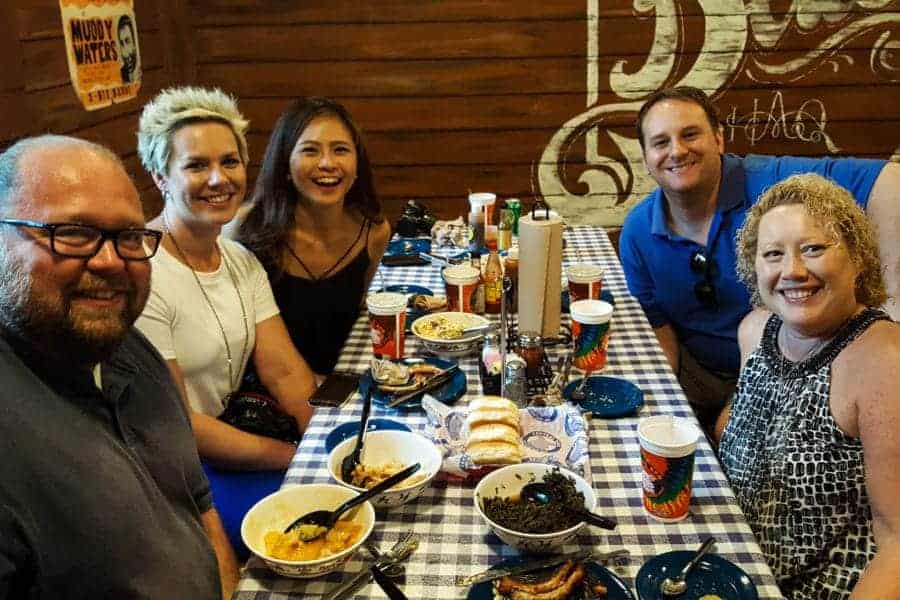 Safety of Small Group Travel
We all know the saying, "There's safety in numbers." Generally, this is true. However, I believe there are some exceptions. Personally, I think that in the era of terrorism, small groups provide more safety than large group travel. Sadly, a small group offers would-be terrorists less impact.
Also, if you have been traveling solo, physical safety probably weighs on your mind, especially if you are a female over 40. Small group travel can provide a bit of a safety net. If you are on the younger end of Generation X you may not worry about what might happen if you get injured or God forbid experience a health crisis while traveling solo. However, if you were born closer to 1965 this may be becoming a consideration. After all, some of us are over 50 now.
Small Group Travel Offers Agility
I often hear solo travelers and even couples say that they don't like group travel because they want to do what they want when they want. Well, don't we all? When thinking of group travel, visions of being herded on and off buses may come to mind. Or perhaps you imagine every moment of every day being scheduled with no choice but to go with the flow. This does not have to be the case. In fact, small group travel can have quite a bit of flexibility. Typically, you are not required to take every tour on the itinerary. The exception would be days when traveling between locations. Otherwise, if you have blisters on your feet or are a little hungover from too many tequila shots, you can usually sit it out.
Small Group Travel Builds Comradery
As a Gen Xer who loves travel, you may get the impression that you are the only person of the generation traveling. Not so! But there are a host of reasons for this perception.
There are fewer of us. Gen X is smaller than the generations that flank us.
We were born in a time of dramatic social and cultural change. Gen X straddles both the generation that has never known life without an iPhone and the generation that grew up with June Cleaver.
We came into adulthood during terrible economic times and have struggled more than previous generations to accumulate wealth.
The longevity our parents are enjoying has, in many cases, stifled our wanderlust. (On the positive side, this allows our children to experience their grandparents in ways not possible to previous generations.) Plus, in many cases, there are economic burdens that go along with this.
With all these characteristics that differentiate us, traveling solo or even as a couple can leave us feeling like the odd man out or the middle child. The Baby Boomers are probably not as active as we'd like and the Millennials can't figure out why we haven't seen more of the world. They don't understand our careers were not so portable.
For all these reasons, small group travel, especially when exclusive to our generation can provide us with lasting friendships. It can connect us in ways otherwise not available to solo travelers, cruisers, resort hoppers, or large group travelers. Hopefully, by connecting with fellow Gen X travelers, you will find others with whom you wish to explore the globe.
Finally, those who have spent the last 20, 25, or even 30 years traveling with kids may feel like they have lost their travel buddies. Many people experience a real sense of loss when their kids grow up and begin making their way into the world. Connecting with other over 40 travel companions can help us move forward and start doing the things we love differently.
Small Group Travel is Affordable
Private touring ain't cheap! Typically, you can expect a private tour to run around $650 or more per day. If you are traveling, solo and you want a private tour you are going to pay for 2 people even though you are alone. Tour guides typically charge based on two people whether there is a second person or not. This guarantees them a certain day rate.
Small group tours offer the benefits of a private tour but without the expenditure of an exclusive customized tour. By sharing the expense among a limited size group, individuals can easily save themselves hundreds of dollars per day. Rather than spend upwards of $500 or more for a 4-hour private tour, you can get the same or better tour at a fraction of the cost because you'll be sharing the cost with the group. Better yet, this will get you a full day of exploration.
Furthermore, by opting to share a room you can cut the cost of accommodations in half. Some may say they don't want to share a room with a stranger. That is fine. Small group touring doesn't require you to share a room but it certainly can save you money over carrying the full cost of a room yourself. And keep in mind, you are only strangers for a short time. By the time the group travels together to the hotel from the airport, you are strangers no more.
Typically, for around $250 a day, you can have a fully customized experience that covers the cost of your accommodations and some of your food. Over a week's time, this can save you some significant change. Overall, small group touring allows explorers to travel better for less.
Small Group Travel Provides Unequalled Access
Guides not only know the history, culture, and must-see places but they know the people who act as gatekeepers. Frequently, guides can get small groups into places that individuals without those connections cannot. Smaller tour companies that work with local guides can often arrange activities such as exclusive mescal tasting or tango lessons at a private studio. These are things a solo traveler would simply be unable to access.
Small Group Travel Offers Value
Since most Gen Xers are still working, our time spent traveling is at a premium. Overall, small group travel can afford over 40 travelers the opportunity to get more out of their travel time and dollar. Don't we all want better accommodations at lower prices, greater access to the places usually reserved for insiders as well as tour options we may otherwise be unable to afford or need to do in a large group setting?
With so many benefits, don't you think you owe it to yourself to explore small group travel??
Read what Tour Radar has to say about group travel.
Like this post?? Share it NOW!!