If you travel to the Yucatan Peninsula you will find the region loaded with Mayan ruins and steeped in culture. You will also find oodles of all-inclusive beach resorts. You may, in theory, love the idea of an all-inclusive. However, the argument I often hear against all-inclusive is that they are self-contained bubbles that do not provide an authentic experience. I hear you.
**Disclaimer: This was a hosted trip, however, all opinions are my own. I strive to provide my readers with my most authentic sentiments.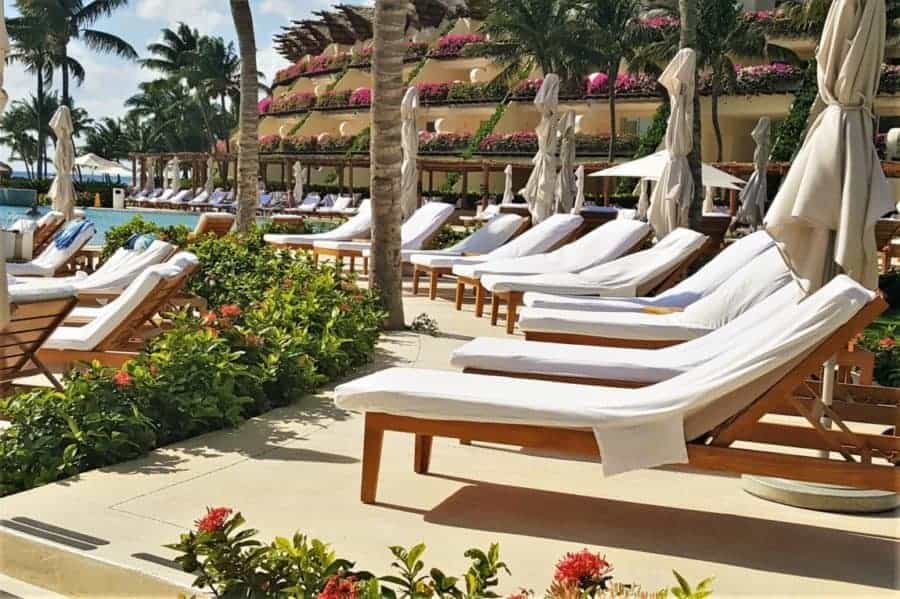 What if there were a way to have the luxury of an all-inclusive and get that immersive experience? You might be all for that, right? Well, Grand Velas Riviera Maya Resort has made great efforts to incorporate Mayan tradition into its services.
Grand Velas, Riviera Maya is a AAA 5-Diamond luxury resort that allows guests to enjoy either an ultimate beach experience in an Ambassador's suite or a quiet Yucatan jungle retreat in the Zen Ambiance. But have no worries you can choose to stay in the quiet Zen section and enjoy all the beach amenities.
Perhaps you would prefer to wake up overlooking the ocean but would rather be away from the family activity of the Ambassador section. Want the quiet and the beach view, then the Grand Class experience is for you.
No matter where you choose to stay on the property, you have access to all the amenities, the 4 and 5-Diamond restaurants, and SE Spa. You will find much of the Mayan influence steeped in the gastronomy and the spa experience. This is where you can best immerse yourself in the Mayan traditions infused into the resort.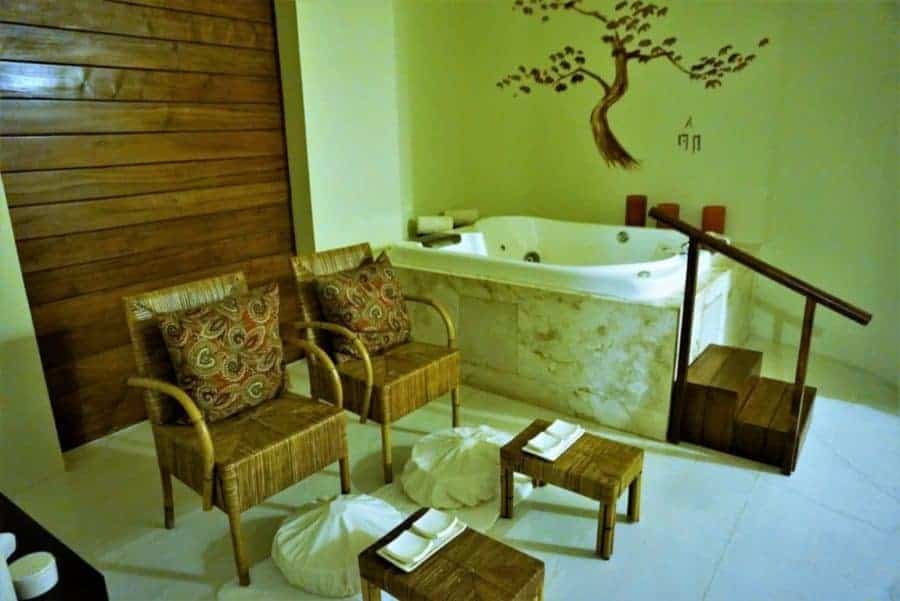 SE Spa – Take a Journey Through Ancient Mexico
Organic Kaab Honey Experience.
Grand Velas' SE spa is probably the area of the resort most influenced by Mayan culture and traditions. The Se Spa offers a number of Mayan-inspired services.
During my stay at Grand Velas, I had the pleasure of indulging in the Organic Kaab Honey Experience. I highly recommend this. It is 80-minutes of pure bliss. The experience based on Mayan rituals uses local honey, vanilla, and the Chaka tree. The honey is produced at the resort and harvested daily. It is the product of the western honey bee found only on the Yucatan Peninsula.
You will begin your Organic Kaab Honey Experience sitting in a chair. Your therapist will take you through a relaxation process encompassing all the senses and representing the elements. Your breath embodies the wind, your feet in a basin of millet signifies the earth, a warm stone stroked across your shoulders represents fire. And finally, she will pour a small amount of water into your cupped hands obviously representing the element of water. The process is intended to connect you with the elements of nature. The Mayan traditions are heavily influenced by their connection to nature.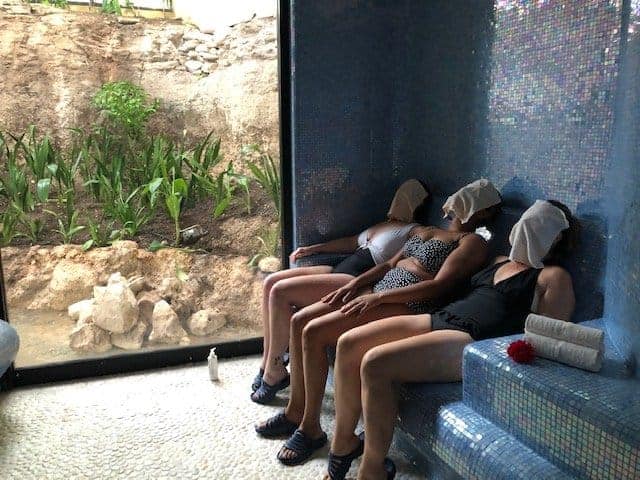 After the grounding ritual, you will move on to the massage table where you will enjoy a warm honey massage. Once slathered in all-natural honey from the nectar of the Xtabentun flower, which grows only in the Yucatan, you will move to a jacuzzi tub filled with warm water. You will have time to rest.
While you relax your therapist will add a mixture of the medicinal Chaka tree and local vanilla to the water. Take a moment to enjoy the aroma. Your therapist will assist you in removing all traces of the sticky honey.
Finally, your therapist helps you out of the tub and you return to the massage table. Here you receive another massage using Mayan vanilla to close the pores. This massage will be more of a shiatsu massage.
Aloe Vera MassageToo much sun?? Try the 50-minute Aloe Vera Massage.
The clear jelly inside the "leaves" of the Aloe Vera has long been thought to contain curative and restorative properties. Not the only people who believed this to be true, the Mayans refer to the Aloe Vera as the "immortality plant."
In addition to relaxation, the Aloe Vera Massage provides deep hydration to your sun-drenched skin prolonging your tan and preventing nasty peeling. But this massage goes beyond skin-deep.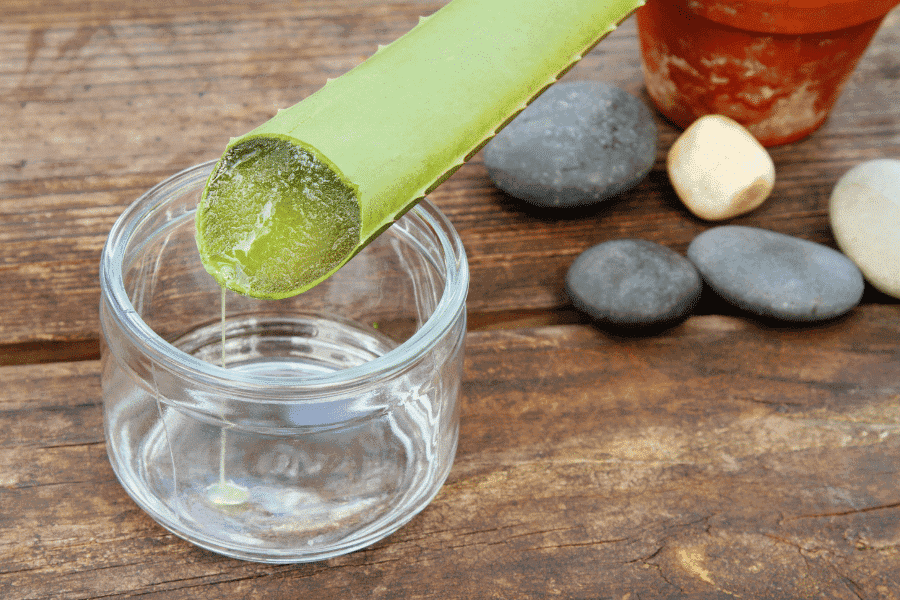 After your treatment, you will drink an Aloe Vera beverage infused with lemon. The elixir balances the alkalinity of the body, supports the immune system, lower cholesterol, fight inflammation, and up vitamin and mineral absorption. Additionally, the drink is purported to cure gum disease, reduce acne, hydrate the body, remove toxins, stimulate hair growth, and improve digestion.
Bacal Massage
This authentic Mayan treatment uses corn, one of the Mayans ' most sacred plants. This exclusive experience begins with a soothing, exfoliating honey massage, using the local honey. Following the detoxifying exfoliation, you receive a massage using essential oils and corn cobs.
Nik Te Ha Aquatic Massage
A Spa therapist guides guests through this 80-minute water massage. Getting its name from the Mayan word for "water flower," this massage relaxes muscles, increases flexibility, and balances the mind and soul. It can help with chronic fatigue, insomnia, irritability, stress, migraines, mood swings, and depression. Following your treatment, sip on a cup of antioxidant Green Mango Peach tea.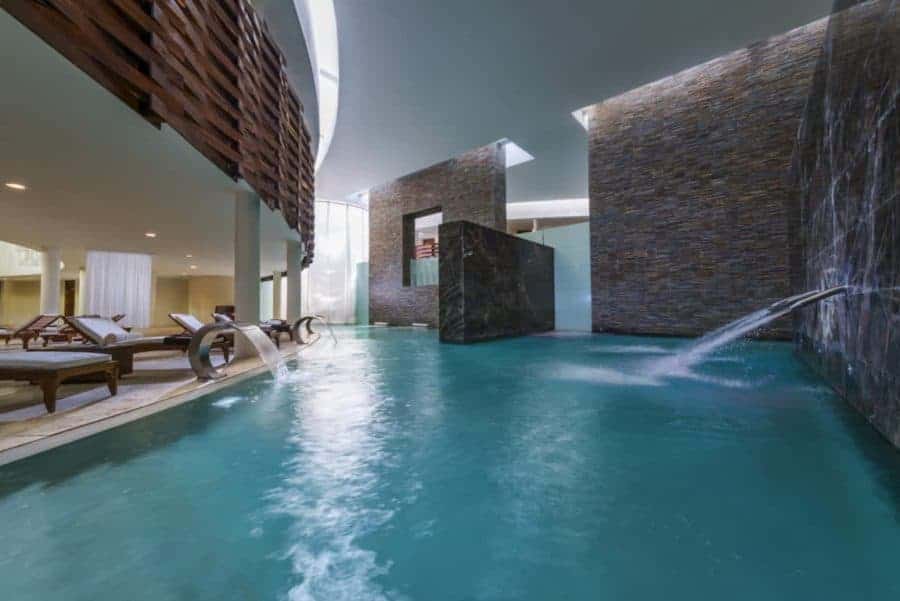 The Pixam Kan Massage
This treatment, available in both 50- and 80-minute sessions use seaweed and the sacred Mayan Jade. The Mayans believe Jade blesses everything it touches. The ancient indigenous people of Mexico, Central, and South America commonly carved it into deity masks and ritual artifacts. Mayans would toss it into wells as an offering to the water spirits.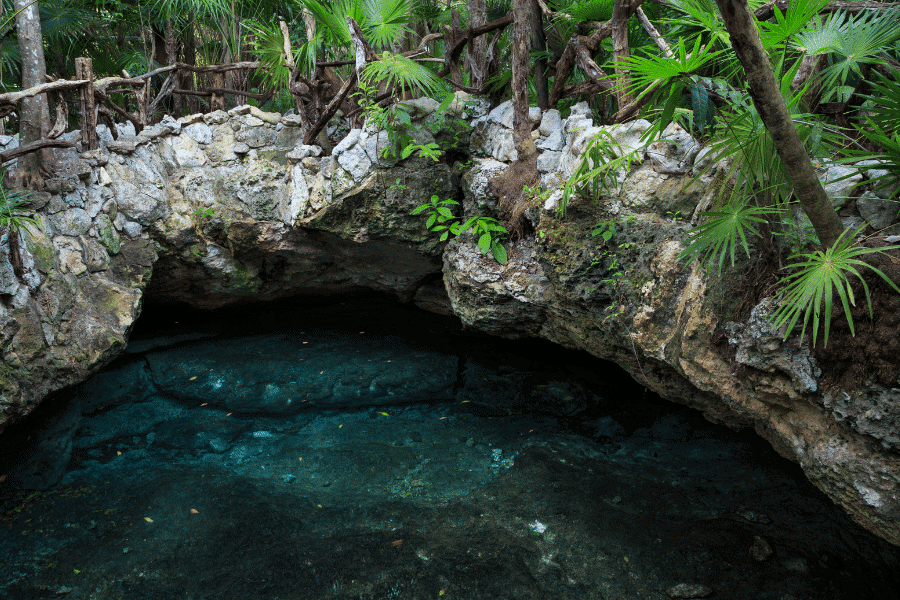 The Jade helps balance the chakras and assists in resolving suppressed emotional issues. It is also believed to reduce electromagnetic energies produced by digital devices. The seaweed, rich in proteins, vitamins, minerals, and lipids helps to eliminate toxins from the body and add moisture to the skin. Guests may add an optional dry exfoliation with a Henequen loofah made from the agave.
Uumbal Shawl Massage
This 80-minute full-body treatment uses creative choreography dating back to prehistoric times. The therapist uses lemons to apply pressure to muscles and authentic Mexican shawls for stretching. This full-body treatment aligns posture and clears energy channels.
Looking for a different kind of experience? SE Spa also offers a Coffee+Cocao Experience. If you have a facial treatment in mind, but you still want the Mayan connection, then the Mayan Jade Facial might be for you. Why not try all the Mayan-inspired treatments during a Girl Friend's Getaway at Grand Velas?? 
Mixology
Ancestral Drink Tasting
Arrange for an Ancestral Drink tasting with resident mixologist Brandon. This tasting will transport you in time and send you on a journey around the country.
During your tasting, you will sample and learn the history of the ancestral beverages such as tequila, mezcal, bacanora, sotol, tuxca, and pox. While you may be familiar with the first two, the others may be a mystery to you.
You will learn about the elixirs' roots in the Mayan tradition. Brandon will explain the difference between tequila and mezcal as well as the process for making the spirit. Additionally, he will explain how these spirits are being reinvented and reintroduced for today's taste buds.
Whether you are a tequila drinker or not, Brandon makes the tasting fun and interesting.
Grand Velas Cocktail
Before dinner, make our way to the Skybar. Take in a panoramic sunset while you enjoy a Grand Velas cocktail. The drink features Xtabentun, a Mayan liqueur with honey-infused from the indigenous Xtabentun blossom. The Xtabentun flower and liqueur are common elements of Mayan legends passed down through the generations.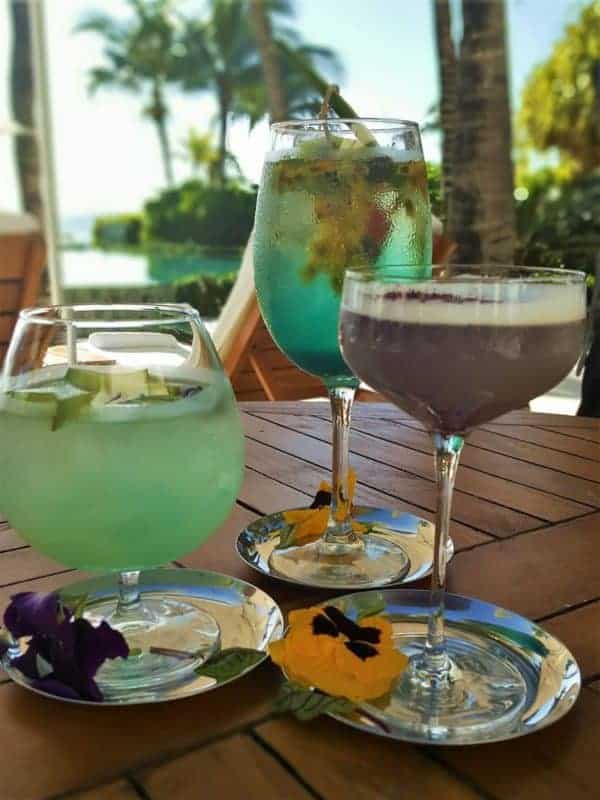 Gastronomy
We've come full circle back to the honey. This regional sweetener is available at the resort's restaurants and with their 24-hr in-suite dining. Add a bit of the sweet amber goo to fresh tropical fruit, buñuelos (fried dough), and capirotada (Mexican bread pudding). In addition to the traditional Xtabentun flower honey, the resort has added an orange blossom and mango variety.
Pre-Hispanic Night – Dinner and a Musical History Lesson
Journey back in time during Pre-Hispanic Night. In season, guests can experience an authentic Mexican dinner and music performance that tells the Mayan story. The evening features pre-Hispanic Mayan food and a 6-person musical journey including drums, logs, wood, snail shells, and wind instruments. Finally, a live narrated show depicts Mayan life, the people's values concerning life and death, and their close connection with nature.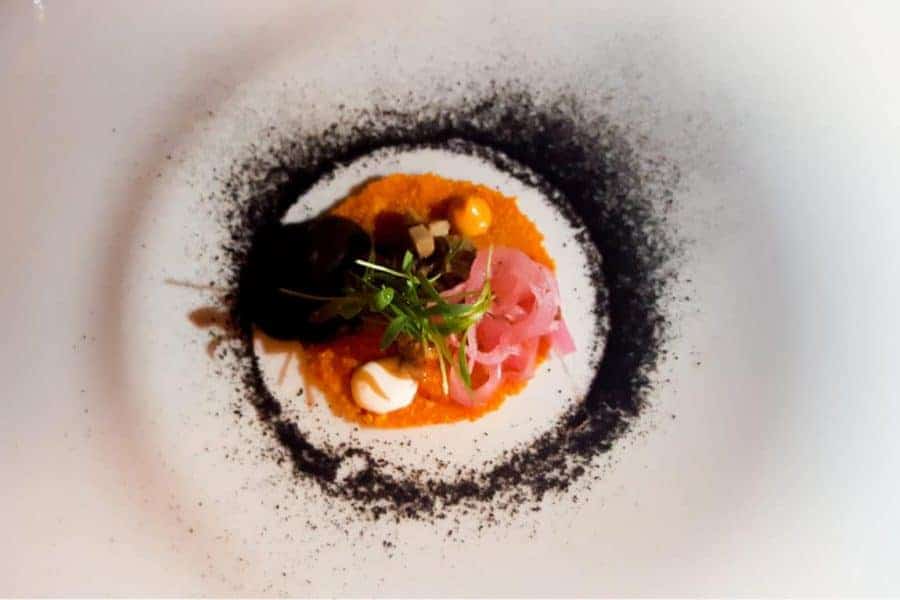 Get Some New Recipes -Take a Yucatecan Cooking Class
Foodies will want to arrange for a Yucatan Cooking Class focused on regional cuisine and commonly used spices. Classes are held at Chaka, the resort's Yucatan restaurant situated in a tropical jungle setting. You can anticipate your demonstration will include the preparation of a regional dish using traditional techniques.
For our group, shrimp in a chimole sauce (a dark mole common to the Yucatan) was on the menu. Other menus may include, Mexican "antojitos" similar to empanadas and gorditas or tikinxic (pronounced "teekeen sheek") made with fresh fish, annatto paste, white vinegar, and sour oranges. As a sweet treat, crispy corn cake with caramel and tamarind sauce may be on the menu.
After the preparation of the food, we were given the opportunity to plate the dish. As you can imagine, some were more successful than others in their attempt to make the food resemble the chef's presentation. Each participant receives a copy of the recipes and a Grand Velas apron.
Chaká Restaurant Expands Offerings with Yucatecan Regional Menu
If you are looking for a Yucatan menu of authentic ancient Mayan food, head to Chaka located in the Zen Ambiance, and set among the tropical foliage of mangroves, Salam (Indian Bayleaf), and the legendary Chechen and Chaká trees.
Chaka makes use of the four pillars of Mayan gastronomy; Achiote (Annatto seed paste), citrus, habaneros (hot peppers), and smoke.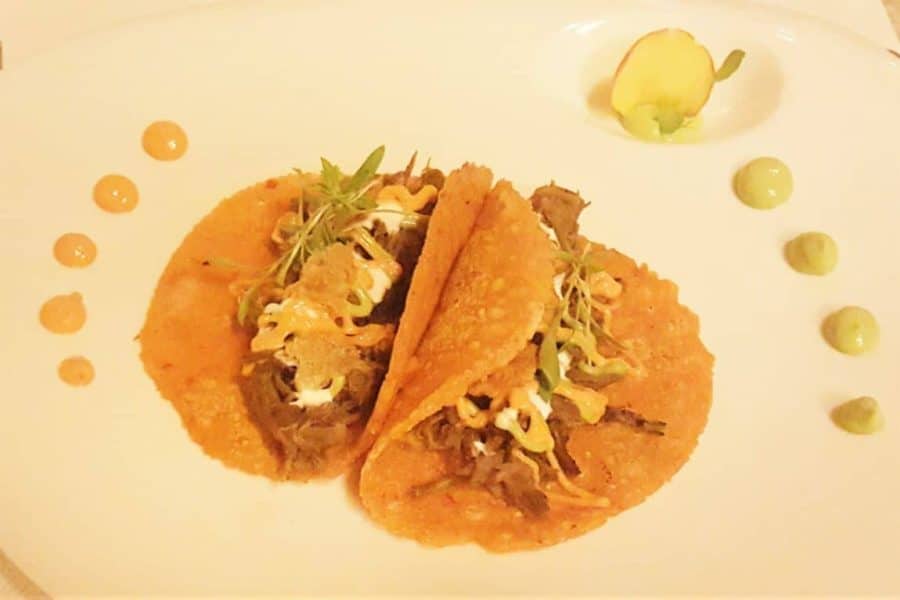 Menu highlights include dzotobichay tamales, a small variety made of corn dough, and lard seasoned with achiote and habanero and wrapped in chaya leaf. As a starter, try sopa de lima, a delicious chicken soup spiked with fragrant local lime juice. For an authentic entree, you may want to try the Pollo Pibil, chicken cooked underground in its own juice.
You will want to save room to indulge in a Mayan dessert. I recommend the Yucca Doughnut with Horchata ice cream.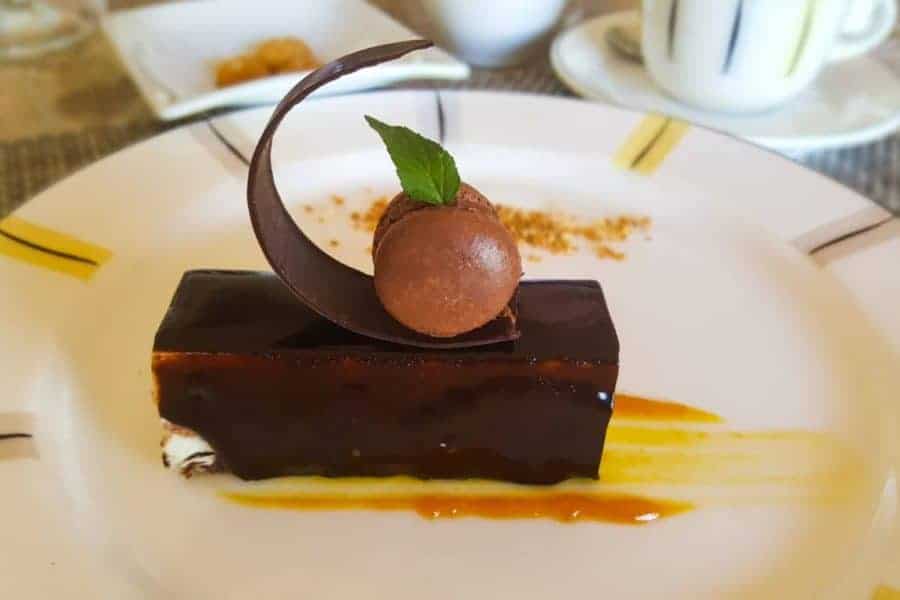 Chocolate lovers may want to try a traditional Mexican hot chocolate made with real cacao from Tabasco. The Mexican state of Tabasco produces 70% of the country's cacao. Few things could be more authentically Mayan than hot chocolate. The Aztecs and the Mayans were the first to make and drink chocolate. Today, it is mostly consumed around religious holidays like Christmas, Three Kings Day, and Day of the Dead and is often accompanied by fresh handmade vanilla panque (pound cake) and conchas (Mexican sweet bread).
If the Mayan-inspired spa treatments and gastronomy have not satisfied your need for immersion, you will want to book a day trip with AllTourNative. They provide educational and fun Mayan adventures to Coba and Tulum.
Like this post?? Share it NOW!!