Puerto Penasco, Mexico also known as Rocky Point to the gringos, has so many fun things to do including some amazing dining options, active adventures, and a nearby UNESCO site. You can attribute this to its unique location where the Sonoran Desert meets the Sea of Cortez.
Puerto Penasco is a small beach town situated on the Sea of Cortez at the place where Mexico's mainland connects to the Baja Peninsula. Because it is less than a 4-hour drive from both Phoenix and Tucson, it has been called Arizona's beach. Rocky Point attracts visitors from these surrounding cities as well as those from other parts of Mexico and even southern California.
**Disclaimer: This was a hosted trip however all opinions are my own. I strive to provide my readers with my most authentic sentiments.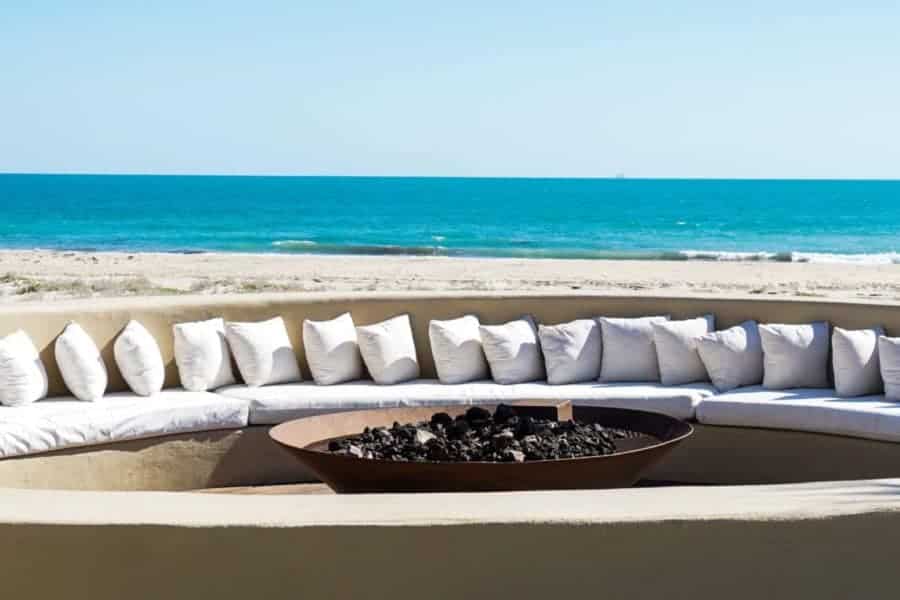 Though originally a small fishing port town, it is burgeoning into a bustling beach resort. Puerto Penasco has seen a boom of expansion in recent years attracting exclusive resorts such as Vidanta's Mayan Palace and Grand Mayan. These resorts are self-contained and provide enough activities, including an extensive lazy river and a Jack Nicklaus golf course, that you never need to leave unless you choose.
Whether you are venturing off the property of one of these members' only mega-resorts or staying at a beach resort closer to town, you will find plenty of things to do in Puerto Penasco Mexico.
Here are just a few of the top things to do, both active and otherwise when visiting this diverse resort town.
Crazy Fun Things To Do in the Desert
Ride ATVs or Buggies
Despite coming from a family of Professional ATV (AKA Quads) racers (not an exaggeration, my brother and nephew both race professionally), I had never been on one myself. Because I have intimate knowledge of injuries incurred while riding (including my brother's broken neck), I had some trepidation about riding. However, at the same time, I was excited to do so. Javie's ATV Rentals supplied our rentals. There are a number of Rocky Point ATV rental locations.
One of Javie's team led us from his in-town location out to the nearby Puerto Penasco sand dunes for our one-hour expedition. Initially, we all stayed relatively close to town and played among the smaller sandhills. Before long, we had the feel of our ATVs and built our confidence. Most of us then headed toward the large sand ridges that lie closer to the water.
I was determined to make it up the largest rise I could see. I blasted toward the summit. But alas my efforts were thwarted by an overheating engine and nearly bald tires. 😥 😥 I was rescued by one of my cohorts and by that time my engine had cooled. Unfortunately, our hour was nearly through. We all returned safely to our starting point.
Head to the UNESCO designated El Pinacate and Gran Desierto de Altar Biosphere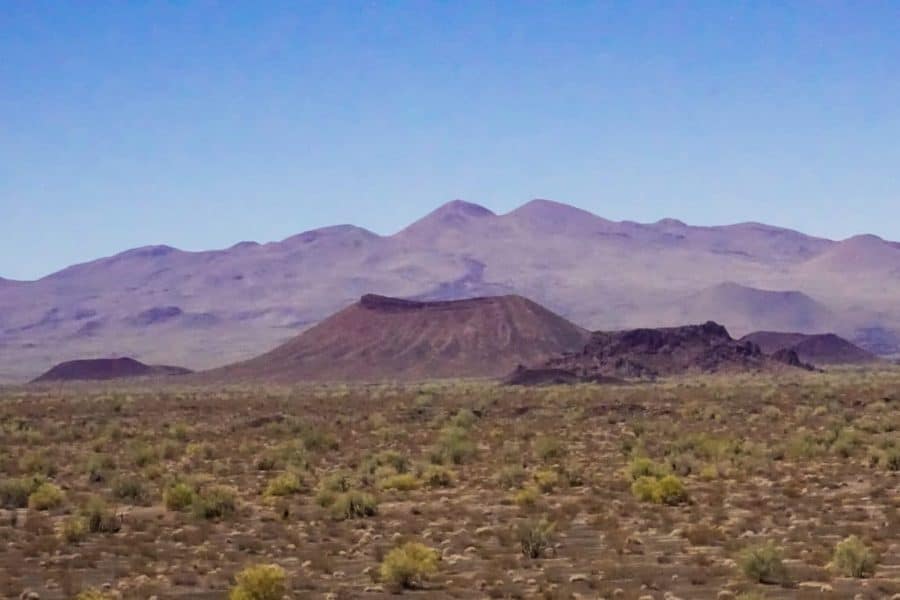 So, what is a biosphere? I wasn't quite sure either. In the broadest sense, it is the worldwide sum of all ecosystems. In more general terms it is any closed, self-regulating system containing ecosystems.
El Pinacate and Gran Desierto de Altar total nearly 3000 sq. miles with almost 800 sq. miles of dormant volcanic area with 10 Maar (steam blast) craters. The Gran Altar Desert, the largest field of active sand dunes in North America and only active Erg dunes, comprise the remainder of the area. Wikipedia describes these dunes as "a broad, flat area of desert covered with wind-swept sand with little or no vegetative cover. " Some mounds measure in at more than 200 yards in height.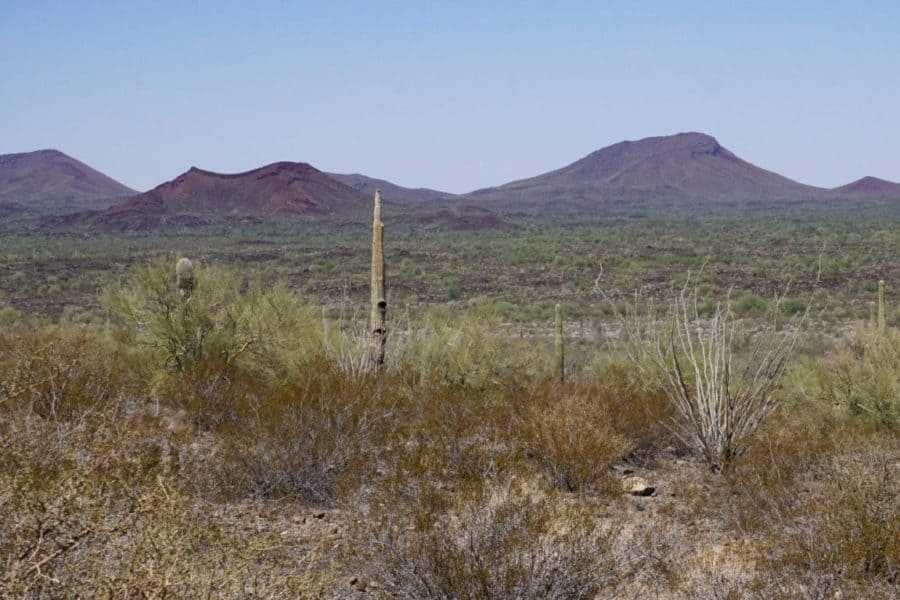 The Biosphere is home to over 800 documented species of plant, mammal, bird, and reptiles as well as countless undocumented insect species. And according to one source, there are even a few fish species.
This eco-preserve is located about 40 minutes from town. The fee for entry is 50 pesos which depending on the exchange rate equals about $2.50US. Be sure to bring water and use the restrooms near the entrance, as there are no others. Ladies, bring some tissues into the ladies' room as it will likely have no toilet paper. Be sure to wear your sunscreen.
Fun Things To Do on the Beach in Rocky Point
Massage on the Beach
Unfortunately, time did not allow me to have a massage but it was an offering at the Penasco Del Sol, where I stayed during my visit. Guests can arrange for a beach massage as well as other spa services at the spa located off the hotel lobby. When I visited the spa was offering a package that included massage, facial, and nails for around $100. Where I come from that's a bargain.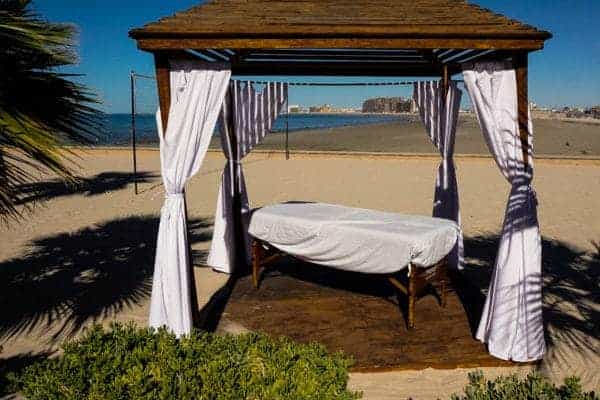 Horseback riding
One of the most romantic things to do in Rocky Point Mexico is a  horseback ride on the beach? If you are going to do it and want that idyllic experience, I recommend you do it early in the morning as the beaches become crowded and lively later in the day and the party goes on until after sundown.
According to my research, there are several stables nearby that offer rides for around $30 an hour. The most popular and highly rated stable seems to be El Establo Ranch. They can be found on Sandy Beach.
Fun Things To Do In The Town of Rocky Point
Tequila Tasting at Manny's Tequila Factory
If you've never done any tequila tasting, it is a bit like a beer or wine tasting but rowdier.
Despite what the name implies, Manny's is not actually a tequila distillery. Nevertheless, Manny will entertain you as you learn about the distilling process as well as the difference between tequila and Mescal.
You will have an opportunity to sample 6 different kinds of tequila and mescal both as simple shots as well as some attractive combinations.
Wander Off the Beaten Path
A trip to the boardwalk area or the Malecon as it is known is essentially a given when visiting Rocky Point, however, I encourage you to get away from the touristy shops and fish markets that line the waterfront. I did exactly this with Elaine Mc Master of Tripwellgal.com and Gary House of Nevertooldtotravel.com.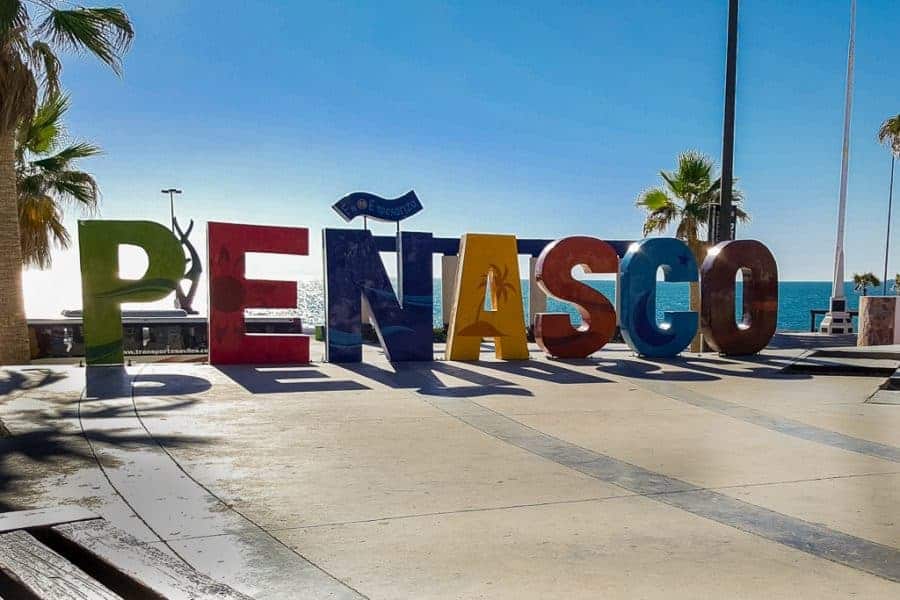 After an amazing lunch at El Oktopus of ceviche and popcorn shrimp, while overlooking the Sea of Cortez, we headed out to explore the diverse side streets.  We found some fantastic street art, a few artists' studios, a shop of traditional Mexican pottery, and even a boutique hotel called The Dreamweaver.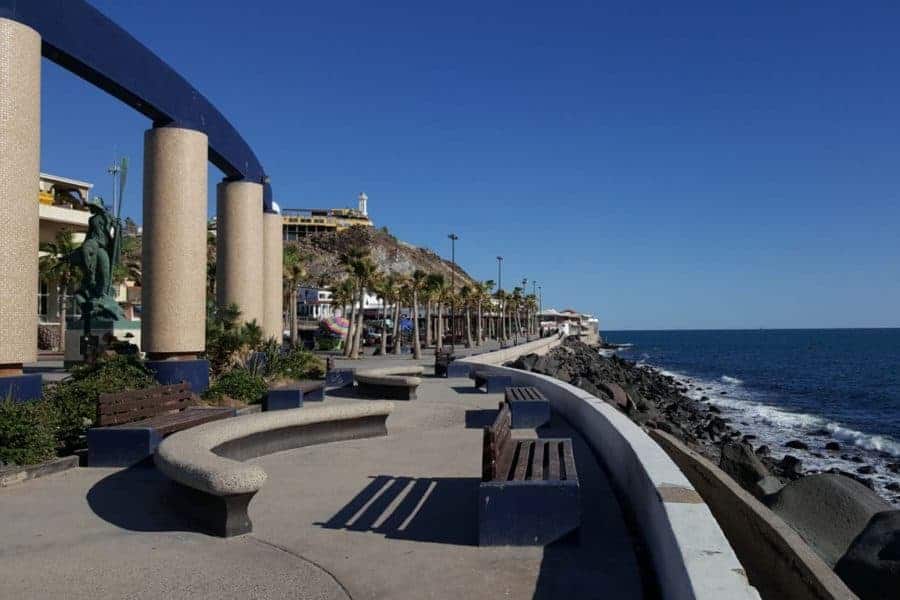 Diane, an American and the hotel's owner, gave us a tour of her eclectic seven casitas property. Each room is unique and imaginatively decorated. The large shared front palapa (a traditional Mexican patio covered with palm fronds) offers views of the Sea of Cortez and ocean breezes. If you are looking for a more authentic hotel in Puerto Penasco, I would recommend you check out The Dreamweaver.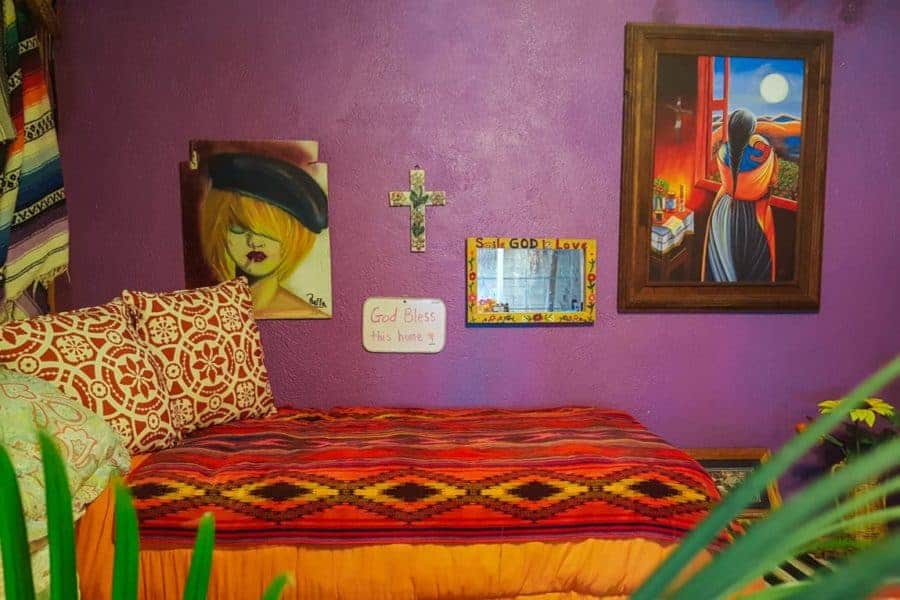 We wrapped up our excursion with a coffee from Puerto Viejo Tostadores de Kaffe. In addition to being a local, corner café it is also a coffee roasting laboratory.
If you choose to venture off the beaten path keep safety in mind as you would anywhere else. This side trip will make your friends who have visited Puerto Penasco in the past think you were in a different town. I know mine did.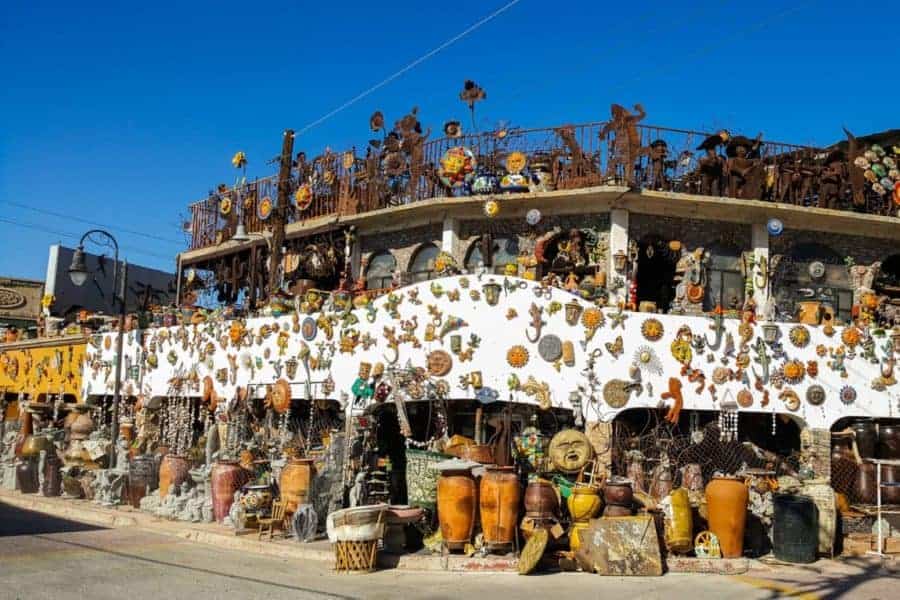 Fun Things To Do Just Outside Town
Stand-up Paddleboard (SUP), Kayak or Golf
A short drive from the tourist center is the Laguna Del Mar Community. Here you will find a 9-hole golf course (the other 9 holes are under development) as well as nearly 100 acres of saltwater lagoons ideal for Stand Up Paddle-boarding (SUP) and kayaking. SUPs and Kayaks are available on-site for rental. Additionally, these waterways are an idyllic spot for viewing wildlife including seagulls, egrets, eagles, hawks, and more.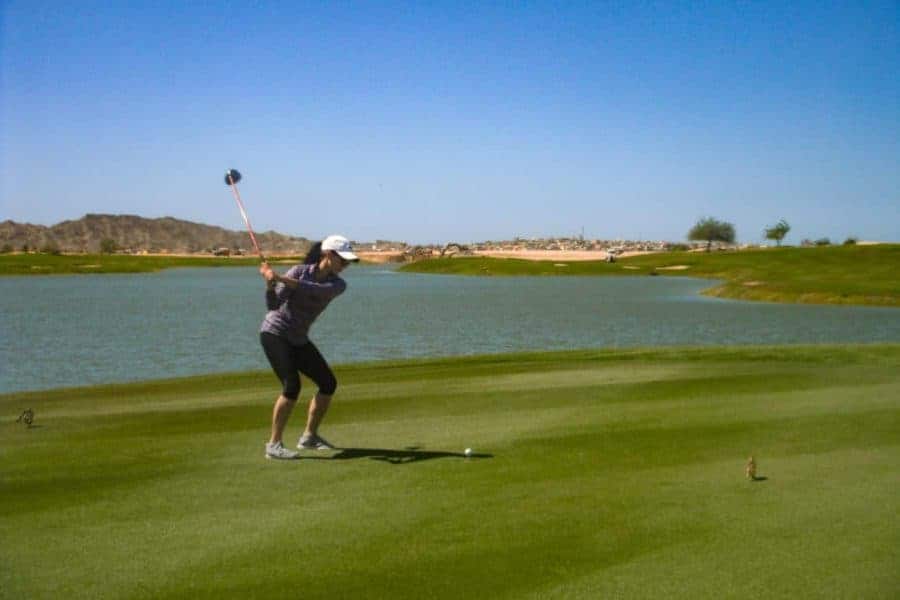 I had an opportunity to try out a SUP. Having never done this before I was a little concerned, I would not have the core strength (since I have the abs of a 50+-year-old menopausal woman who has had 3 hip surgeries) or coordination to do it (I can't walk a straight line even on the best day). It pleases me to say I would consider my first foray into it a success. I did, however, spend a lot of time on my knees. I learned real quick that when it is windy and you stand upright you essentially become a sail.
Fun Things To Do in the Evening in Puerto Penasco
Catamaran Ride on the Senorita Rita
Unfortunately, we were not able to actually sail on the Senorita Rita due to high winds, we did spend an evening in the ports listening to music, taking in the salty air, and enjoying cocktails aboard the catamaran. The dolphin even put on a show for us. They frolicked in the distance as we sipped our cocktails and danced on the upper deck.
Paella at El Tapeo
Believe it or not, this was a first for me. I am not a fish person. While I do enjoy most shellfish, I'm allergic to oysters. I get a little nervous about eating things like this because I never know what is hidden among the good stuff. However, I was able to verify with the cook that there were no oysters. So glad I did. This dish was not only beautiful it was delicious. The crustaceans and bivalves were extremely fresh and bursting with flavor. The chorizo provided just the right amount of heat. El Tapeo presented us with a picture-perfect meal.
Catch Agua de Coco
It seems this local Latin Jazz band plays nearly every night of the week somewhere around Puerto Penasco. We caught up with them all over the place. However, our first introduction to them was at El Tapeo. Between the sangria, the paella, the outdoor seating, and the music, this made for a perfect evening. It may even inspire you to try a little Latin dancing.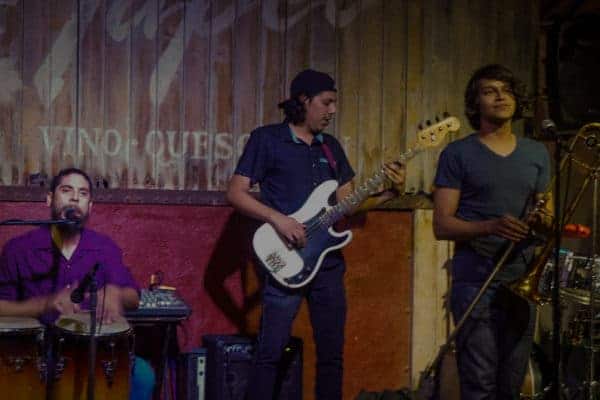 With so many active fun things to do in Puerto Penasco, don't wait. First, you're going to want to do them before you're too worried about breaking a hip.LOL Second, although Puerto Penasco looks like nothing but wide-open space, it won't be long before the world discovers this wonderful place and resorts and gated communities begin to crowd that space.
Like this post?? Share it NOW!!