'Tis the season once again for the gathering of family and friends, gift-giving and holiday cheer. But too often people grumble and bah humbug their way through the season. For some, a big part of that is the gifts for holidays—not knowing what to purchase, what the receiver needs or maybe the receiver doesn't really need anything.
Disclosure: This post contains affiliate links. This means by clicking on links within this post, I may receive a small commision. But don't worry, this will not change what you would normally pay for any item from the retailer. It also means I can continue to bring you amazing content and pay the bills. Ty.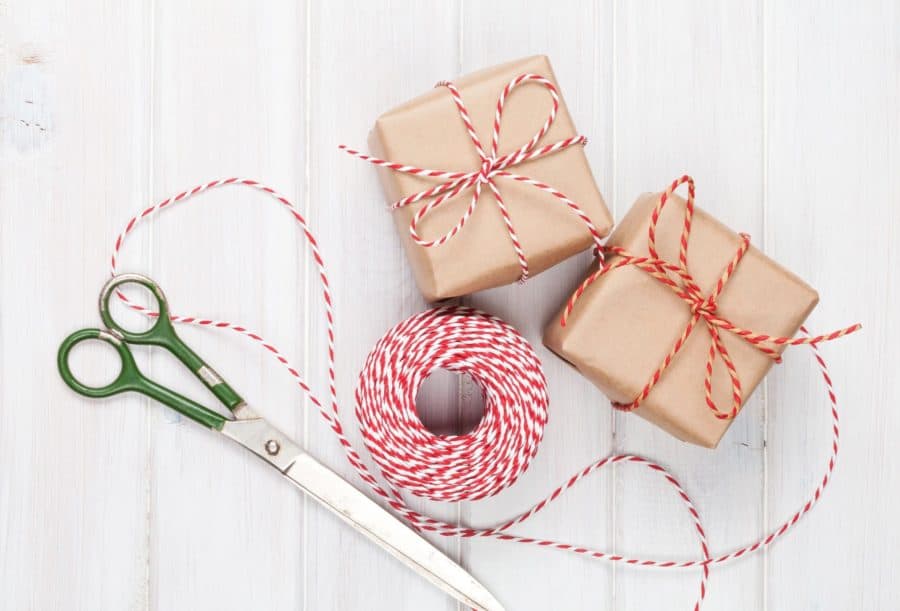 If there is someone on your gift list that travels frequently or perhaps is living out of a backpack or suitcase most of the time you might find yourself perplexed. You may ask yourself what can I give that is meaningful, useful, compact or all the above. Hopefully, this list will take some of the pain out of shopping for gifts, at least for the traveler in your life.
Gifts Under $100
Sandpiper of California Bugout Backpack
I love this bag because it has tons of compartments and loops on the outside to attach things such as the Sandpiper of California Laptop Case (Black, 15x12x2.5-Inch)
It is large enough to pack for several days away and small enough to fit the requirements for carry-on luggage. It is super versatile as it can be used as a backpack, slung over the shoulder or carried like a suitcase. A lot of bang for the buck.
This next gift is genius. No one likes to come home to a dirty house. Even cleanest house can accumulate dust quick and hard water can stain toilets if let stand an extended period. So, why not give a Gift Certificate for house cleaning service. It can be used just before coming home if there was no time to clean before leaving. I put this in the under $100 category but could be any amount. Thank you to Rob Taylor of www.2traveldads.com for this stroke of brilliance.
Gifts Under $50
Scrubba Portable Laundry System Wash Bag
will allow travelers to pack a little lighter as it provides a way to wash clothes anywhere. Furthermore, it only weighs 5 ounces and doubles as a drybag.
Include the Travelon Laundry Soap Sheets and this Outdoor Windproof Clothesline
and your traveler will have everything she needs to launder and dry all her garments in a pinch. Great for backpackers, campers and boaters.
The next two items come courtesy of Matthew Holmes of www.travelationship.com; the Anker PowerPort 6 Port USB Charging Hub)
and Anker Astro Dual USB Portable Charger
 Each runs in the mid-30 dollar range. I do not have these personally but some of my friends have similar items and they all love them. I do however have one of the mini chargers for when I'm on the go and away from a charger for a significant amount of time.

When I asked bloggers what they think makes a great gift for a traveler several said interactive maps, meaning you could use a sticker or marker to identify the places they have visited. One said a map that allows you to scratch off the countries. I like this world map because it breaks out the States so you can scratch them off as you go rather than scratching the entire country after visiting one or two states. If you are planning a United States road trip with your kids this scratch-off map of the United States of America would make a great gift for them to take on the road. You could give it to them as a way to let them know the cross-country tour is the primary gift.
No matter how we get from Point A to Point B the Daydreamer Neck Pillow  will make the trip a little more comfortable. I don't travel without mine. The reason I love the inflatable is it doesn't take up much space and if I clip it to my carry-on it is not using any valuable space. Furthermore, if it is attached to the outside of the carry-on there is no fumbling around to find it.
Gifts Under $25
Every traveler needs a map but they can become a nuisance. The folding and unfolding. Ugh, did I say the folding? The
Crumpled City Map
is no fuss, no muss. Available for approximately 80 cities you are sure to find one for the traveler on your gift-giving list.
Travelers would like to carry their favorite shampoo and conditioner with them on every trip but it adds weight to their luggage. Then there are those TSA regulations that say all your carry-on liquids must fit in a quart-size bag. The solution is Ethique Eco-Friendly Solid Shampoo. It stows in its own little compostable container
. No worries about leaking or having too many liquid toiletries. How cool is that?? TSA-friendly and eco-friendly?
Most travelers document their adventures usually with pictures or journaling. This lovely leather bound journal is sure to please both men and women
 on your holiday gift list. But because most people don't carry their journal everywhere, it would be too cumbersome, there are the Moleskine mini journals (Set of 3)(3.5 x 5.5). Great to jot down brief notes to jog the memory when later transferring into the larger journal. And they make wonderful stocking stuffers.

I bought the Cocoon GRID-IT Organizer
for my nephew a few years ago while he was in college because I thought it would help him keep all his gadgets organized. When I received it in the mail, I thought, well that's not real exciting. I think he thought the same when he opened his gifts. However, the next time I saw him he told me how great it was and he used it all the time. Travelers face this organizational dilemma all the time. If you want to take this Gadget Wrangler to the next level, there is the Cocoon Innovations GRID-IT! 8-Inch Accessory Organizer with Tablet Pocket
Gifts Under $15
When I travel I like to take something that is a reminder or token of the places I've visited. However, travelers, especially those who are on the road an extended period can't collect big bulky print materials from every site or museum they visit. They can keep all their entrance passes organized in this Travel Stub Diary
.

You are going to think I have lost my mind with this suggestion. So, let's get it out of the way then I will explain. Nylon Cable Ties.  What?? A friend of a friend who works for one of the airlines as a baggage handler told her not to bother locking her bags because if they need to open it they will one way or another. He said to use the cable ties, don't pull them tight, leave them loose so they or any other official can peak in. And if they are going to open the bag all the way I would rather they cut a zip tie than cut off a lock that I will then have to replace or find some other way in. Additionally, cable ties are like duct tape, there is always a use for them.
PRICELESS
I know it sounds cliche but this one really is priceless. It could save a loved one's life. Roadid is like a medical alert bracelet on steroids. The interactive version allows the user to enter all their medical information into a database for first responders to access. Even if your loved one doesn't have any chronic medical conditions this is a great tool. It allows the user to input all their past and present medical information and more. If the traveler in your life is ever in a situation where they can not speak for themselves the Road ID Interactive speaks for them. Even when I am traveling with others I wear mine. It is peace of mind.

I hope this gift list helps make your holidays a bit less humbug and more joyous. If you know of any great traveler gifts tell us about them in the comments. I'm sure others who want to pull their hair out over the holiday shopping conundrum will want to know about them too.